Meat U Anywhere Bbq & Catering, Grapevine - Restaurant Reviews, Phone Number & Photos - TripAdvisor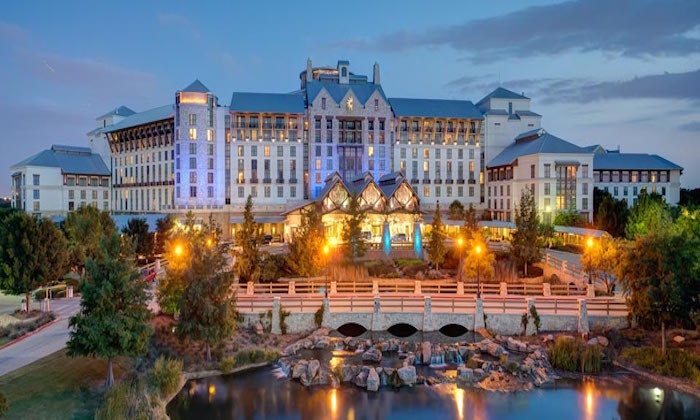 From Meat U Anywhere's proud but humbling beginnings "MEATING" barbecue catering needs, they now welcome you to their first store in Grapevine, Texas. A dispatch from Meat U Anywhere BBQ in Grapevine. for the Rudy's barbecue chain, helping them grow throughout the North Texas area. a rustic vibe, without trying too hard to remind you that you're in a barbecue joint. The valet stand just outside the front door of Meat U Anywhere BBQ is a If you' re familiar with Rudy's you'll find comfort in a similarly large.
He got to me. One Sunday, I came in typically late. It felt very good. Over time, I went on to give my heart to God, and He saved me.
I was raised in a large family and actively involved in the Catholic Church. Although I developed great respect and appreciation for the church during my early years, by the time I had reached high school and college, I strayed away from religion. When I was 31 years old, my brother died from cancer.
The trauma of losing my brother brought us back to church, but my husband soon lost interest. I continued to attend by myself, but never felt like I fit in; the men and women there seemed wary of a lone female. Although I joined the choir and helped with child care, I never made any close friends. After five years, I decided to quit going. We relocated from California to Arizona and soon after that, we decided to start a family.
I was intent on finding a church and joined a Presbyterian church nearby. Their programs for children were sparse and uninspiring. I attended a wide range of churches; Methodist, Christian, Christian Rock, and Fundamental Bible Study, but none of them seemed like a good fit for our family.
We moved to Texas, and I continued my search for a church home.
Meat U Anywhere
A friend suggested that we attend Fellowship of the Parks in Grapevine. I was alone in a place far away from other family to help back me up and had only a few newly acquired friends. The job I held at a school was suddenly terminated. I felt extremely vulnerable and my life was totally out of control.
Without anyone to be there for me, the reality of my life situation hit me and about two months later, I began to suffer panic attacks throughout the day. Unable to eat or sleep, my heart raced like a runaway horse. I felt as though I might have a heart attack. God stood with me during all my turmoil and was faithful to answer my prayers. Today, my kids are doing terrific!
They are involved in school and sports activities, and love the Lord. By hitting rock bottom, I gave up and let God take control. My life began to fall into place like the pieces of a puzzle that form a beautiful picture. He gave me strength, confidence, and led me to FOTP, a church of love, hope and fellowship. I was raised in a Christian home, and grew up going to church.
My parents have been Christians since they were kids, and are still together. Once I was old enough, I left home and joined the Air Force, where I met and married my first wife and had a daughter. My wife ended up leaving me, putting me in a horrible, downward spiral of depression. I went home to Oregon to be close to family, but continued to spiral out of control.
But things changed when I went on a camping trip with my family. I decided to hike up to Ice Lake, and as I overtook a crest and approached it, I felt a calm around me. I saw a breeze blow across the water, and in that moment God touched me.
I created you for more. When I came down, I just felt changed. After that, I committed to pause dating and find out what it really took to be a good husband, as I knew God would choose my next wife. About a year and a half later I met Kate, and felt drawn to her.
I had made a list of the top 30 things I wanted in my future wife, and checked them all off within a week of meeting her. We saw each other every day, and eventually married. We had partial custody of my daughter, who we talked with daily.
She flew regularly from Texas to see us, but it just became too expensive. After four days of staying at the La Quinta by Six Flags, we ended up finding a really nice apartment, in a nice neighborhood in Grand Prairie. Finding a good church was important to us.
Meat U Anywhere BBQ in Grapevine, Reviewed | Dallas Observer
None of them felt right for Kate and me. Then we came to Fellowship of the Parks. At the time, I had the chance to join a Small Group. I knew that God had done this for us, and it strengthened my faith. I kept praying and praying. Originally, we thought everything was going to happen naturally. Over time, we felt it was impossible for us to conceive. We attended and began getting information about adoption. We even got to the very last step: We were just waiting to get certified.
You can only become foster parents. I was pretty mad at God. You know my heart — you know our desires. I want to become a mom — I want to experience that!
Right after the two year wait, FOTP had a workshop that gave us an opportunity to do foster to adopt. We were excited again, and thankful to God — He was answering our prayers! Our caseworker scheduled a home visit for two girls on October 20, Pastor Chuck and some other friends from church came to the airport for our encounter with the girls.
We had the house ready, but our caseworker said they could still leave after the visit. The agency decided they would permanently stay with us! God has his hand in this. He has changed four lives! I had parents who fought a lot, and my younger childhood years were spent screaming for them to stop. I felt very alone, craved attention, and wanted someone that would listen to me.
By age 15, I ended up pregnant. At the time, I was looking for something I would never find in a man, a club, a drink, or a drug. I ended up marrying twice, but both marriages failed, ending in abuse. Through my ex-husband, my son was introduced to drugs and became addicted at a very young age. It is decorated very stylish, and both bathrooms were super cute with great showers.
We so loved the hot tub and backyard! And the location is fantastic! We were less than a mile from downtown Grapevine.
It is the cutest area with yummy restaurants, many fun boutiques for shopping and so many wineries! We spent an entire afternoon just on Main Street. Paul was the best host. His communication was almost instant. I had many questions leading up to the trip, and he responded very quickly and thoroughly. He met us to give us a walk through of the house.
He had many great recommendations and suggestions for local eateries. He was so thoughtful to have the fridge stocked with some beverages and several bottles of wine waiting for us. He was available for any questions or issues during the stay. Also, he was wonderful to extend our check out a little in order to give us plenty of time to get around and loaded up. Overall, the experience could not have been better!
I highly recommended this house. Paul is the most gracious host and goes above and beyond to ensure the perfect stay for his guests! We will be back! Host is thoughtful, and stops by often to check in.
Related Stories
Most Popular
Local Promotions
My family and I are all evacuating from hurricane Harvey. The morning of getting ready and packed to leave was hectic, but booking with Paul on airbnb was super easy. They had the house stocked with food, drinks, snacks, toiletries, and anything we would need. The house is like a dream, it's the perfect mix of old and new world. The kitchen is adorable, the porch and deck are beautiful, the beds comfortable, and everything was really nice and clean. Paul came over to give us games, horseshoes, tennis rackets, and a basketball for our kids to play with while we are here.
We had originally booked the house until Monday, but found out we needed to stay longer because of the weather at our home; so he offered us a very generous discount until Wednesday, and eventually he let us stay 1 extra day until Thursday for free!
He and his wife have hearts of gold and made our stay feel more like a vacation. We would definitely recommend anyone to stay and will be back again ourselves!
This property has so many highlights, but I will try to list the ones that really stood out. Incredibly clean, modern, and nicely decorated. Tons of beds and sleeping options great for larger groups. Nice size back yard and deck with a fire pit that we used several nights. The biggest surprise for my group was how great the location was. We had never been to Grapevine before, but there is an amazing Main Street area with tons of small wine bars, bistros, ect.
The house is a 2 minute drive or around a 10 minute walk from this area. We originally planned to go into Fort Worth or Dallas most nights, but we found ourselves staying in Grapevine due to how conveniently located the house was. Paul is probably the best host I have had the pleasure staying with. He asked what our groups interests were and gave us great suggestions based off of those interests. He was incredibly communicative through the entire process.
We arrived at the house with a stocked fridge and two six packs of our favorite beer that he had taken the trouble to track down and acquire for us. During our stay he kept in contact to see how the stay was going and if we needed any more suggestions. I have nothing but positive things to say about the entire weekend. If I come back to the Grapevine area, this will be my first choice.