Douglas Yeo: Pops and Patriots - A Super Bowl XXXVI Diary
Patriots 20, Rams This was the first Super Bowl won on the final play. It also was the first won by Tom Brady, Bill Belichick and the New. The New England Patriots and the Boston Pops: A Super Bowl XXXVI Diary Pat and I watched the end of the St. Louis Rams vs. .. It's all in good fun - my students and I have good relationships and it's nice to have things like sports to talk. The most successful coach in the NFL goes into the Super Bowl with his reputation tarnished as questions are raised about his practices going.
But he returned to form this season, narrowly edging out his team-mate Marshall Faulk for his second MVP award in as many years. Brady's pedigree was only slightly less modest than Warner's. As a collegian at Michigan he had played behind Brian Griese, now of the Broncos, and even in his senior season had split time with Drew Henson, now of the New York Yankees. The Patriots, though, were impressed enough to draft him in the sixth round and, although he could not crack the top three in their quarterback rotation, they kept him throughout last season.
Over the off-season New England released the backups John Friesz and Michael Bishop, but for insurance signed Damon Huard, who had backed up and occasionally replaced Dan Marino in his final Miami season. Before training camp was over, Brady had beaten out Huard for the second quarterback's spot, but in truth that seemed irrelevant. The Patriots' incumbent Drew Bledsoe was with good reason known as "the Franchise". Late in the season's second game, the home opener against the Jets at Foxboro, Bledsoe tried to scramble out of bounds and took a vicious hit from the New York linebacker Mo Lewis.
Although he attempted to play he was coughing up blood, and Brady completed the game. Bledsoe was initially feared to have suffered a collapsed lung. The intensity of the sadness can be fairly great. Yes, sports are important, but it is a game, and while it's a big part of life for many of us, it's important to keep a healthy perspective.
You know, I have to say how pleased I and many other fans are that this year's Patriots team is being recognized for something very special not only their great "special teams": The Patriots are embodying the important principle that when everyone on a team works together to do their job - whether or not it is a "high profile" position - amazing things can happen. The Patriots have very few so-called "star" players. But they have a lot of players who work day to day to do their part.
And in football, as in playing in a symphony orchestra, there is something important to be said about working together as a team.
I've written about this on my website in my article about orchestral brass players called Me, Myself and I. Check it out if you have a chance - it's a challenge to all of us, whatever we do, to work hard at our job and be content to play our part.
I spent a lot of time yesterday working on the serpent; as I mentioned yesterday I'm going to have a recording session in April, the first of three, for my new CD recording of serpent playing. I played through a lot of music in order to narrow down the repertoire I will record, and experimented with my several serpents to choose the right instrument and mouthpiece for each piece. As you can see from this photo, I also got out my contrabass "anaconda" serpent whose name is "George" as he first made music on St.
George's day, April 23, for some practice time. And, in case you're interested in knowing more about the serpent, visit my website article Tempted By A Serpent which will also give you links to other articles and photos on my website devoted to this most unusual instrument. I was practicing in my home office yesterday, and in this photo you can see my desk with my Macintosh G3 computer where this diary and my whole website comes to life.
Also, you can see a neat little stand closeup at right that my friend Kevin Saunders manufactures and sells which is holding four of my serpent mouthpieces - if you're a serpent or trombone player who needs a classy place to hold your mouthpieces, Kevin's beautifully machined, oiled cherry stand is just the thing for you.
It dawned rainy today in Boston, but that hasn't dampened Patriots fever - with media day in New Orleans occurring yesterday, there was no end to the articles I could read before heading to work. Soon it was off to Symphony Hall for a Boston Symphony rehearsal. Since it's a chamber orchestra week, fewer of my colleagues are in the building, but the "buzz" about the Super Bowl is making up for that.
A number of colleagues talked to me about the mention of my Super Bowl diary in the Boston Globe, and it's great to see people talking up the Patriots so much. For this kind of repertoire, we often scale down the equipment we play a bit: Ron often plays his Yamaha alto trombone and I play a small bore German style instrument for the trombone players reading this, I use a Yamaha model which is a single valve German style bass trombone with a dual bore. Norman often uses his Conn 6H when we do this, but since he has an important concerto performance with the Pro Arte Chamber Orchestra on February 17 he will be performing the world premiere of his composition, IOURS for trombone and chamber orchestrahe's staying with his usual equipment this week.
Robert Schumann's Overture to his opera "Genoveva" is entirely new to me; I confess I never knew Schumann even wrote an opera. While his music counts among some of my favorites to hear and to play, this overture has very little for the trombones to do.
After the slow introduction, it breaks into an allegro reminiscent of the finale of his "Rhenish" Symphony, and apart from a single note about half way through the piece, the trombones are reserved for the coda. In all, I counted measures of rest and a grand total of 30 notes to play. Ahh, the life of the trombonist!
Feast or famine, it is. I've commented many times that I have the best seat in the house, sitting in the back row of the orchestra.
Above is a shot I took at rehearsal today, showing my view of the conductor Ilan Volkov. Those with good eyes will notice that on the left hand page of my music folder is a postcard showing Gromit of the "Wallace and Gromit" short film series. These are favorites of mine, and keeping a card with Gromit's perplexed face is a reminder to stay alert, especially when things don't seem just right. The other great view I have is of the orchestra down the row to my right.
Here, on the left, is what I see from my chair - from closest to furthest away you can see Norman Bolter and Ronald Barron, trombones, and Thomas Rolfs and Peter Chapman, trumpets.
Timothy Genis is playing timpani. This was obviously snapped during one of our bars of rest! The photo below shows our section today in the basement of Symphony Hall where we usually warm up before rehearsals and concerts; from left to right, in the order you'll see us playing at the Super Bowl, are Norman Bolter, Ronald Barron and me. But you won't see us with these trombones in New Orleans - actually, the instruments we'll be using at the game were shipped down last Sunday so they could go through the massive security at the Super Dome and they have been locked up until the first rehearsal on Thursday.
Once they have their rehearsal on Thursday, they're free until Sunday - not a bad deal for them! We were able to find a store which had official Super Bowl t-shirts - only a few left, so I got one and we got two to send to our daughters. We had the three shirts in our hands and by the time we got to the checkout counter, the remaining five shirts were gone.
The clerk said they got in hats yesterday and they sold out in 20 minutes. Any doubt that we're excited here in New England!! I've got to start making up a list of things to bring home from New Orleans for various family members.
Tomorrow is a very full day which begins with a rehearsal, continues with my weekly teaching at New England Conservatory of Musicand ending with a BSO concert.
More on that after our lessons tomorrow - there's a bit of a story to tell there! Thursday, January 31, Because of the tight Boston Symphony schedule this week, travel plans for the players to get to the Super Bowl have no wiggle room.
The unspoken fear has been that the famous or infamous New England weather might get in the way. It's snowing today in Boston. We love it when we sing the Christmas-time songs, but the reality for us in New England is that snow can be a paralyzing force. While we like to think we can handle anything, snow, and its uglier cousin, ice, can wreak havoc in plans. Weather forecasters can only tell you so much, so when the white stuff starts floating down, New Englanders pay attention.
Here is a view out of the window of my studio at New England Conservatory this afternoon, overlooking rooftops through a driving snow. Today is the rehearsal in New Orleans for the pre-game show - as I've mentioned before, half of the Pops orchestra travelled to New Orleans yesterday and the rest of us will travel down late Saturday night into Sunday morning after the Saturday night Boston Symphony concert here in Boston.
Thankfully, our colleagues who went down to New Orleans yesterday got there safely and before the snow started here. Today's snow event is predicted to be a nasty one - it started as snow and as temperatures slowly have risen all day, it has turned to freezing rain and ice.
Tomorrow should have a tricky morning commute as well with the icy conditions turning to all rain. And Saturday and Sunday should be clear. Say a prayer about the weather - this is a a little too close for comfort! A friend emailed me this morning to say he'd heard something on a morning television show in New York which implied Kathy Lee Gifford would be singing the National Anthem at the game. I asked several of the BSO managers this morning and all said they had not heard anything of the kind - later in the day the confusion was solved - apparently Gifford will sing the National Anthem on some Super Bowl related program on Saturday night.
I guess you can't have the National Anthem sung too many times! There are Patriots fans all over Symphony Hall. Shawn, who runs the mail room, was wearing his Patriots sweatshirt today. I stopped by her office this morning and found her at her desk, surrounded with reminders of the Patriots. A Patriots calendar hung on one wall; an autographed photo of Drew Bledsoe on another. Helen had a sign she had made up the other day - she had been at the Patriots-Oakland Raiders game - so I snapped this photo of her at left at her desk.
Helen's going to the Super Bowl, not part of the official BSO contingent, but because she was a winner in the lottery the Patriots had for their season ticket holders to get tickets to the game.
Another great piece of news fell in our lap today: When I was asked if I could do this, I said, "You've got to be kidding!!!! Today we received a memo saying no cameras of ANY kind would be allowed. That's a huge disappointment, but who knows, that may yet change. The BSO had the final rehearsal for this week's program, and when that was over, I headed over to New England Conservatory for my weekly afternoon of teaching.
Over the years I have been blessed to work with many talented students and this year is no exception. The three bass trombone players at NEC this year are hard workers with a lot of talent. Rob just gave his recital and will be graduating in the spring with his Master's degree; Zac is a sophomore and Jordan is a freshman.
Things got a little interesting during lessons in the last few weeks. Rob is from Connecticut and is a Patriots fan - good choice!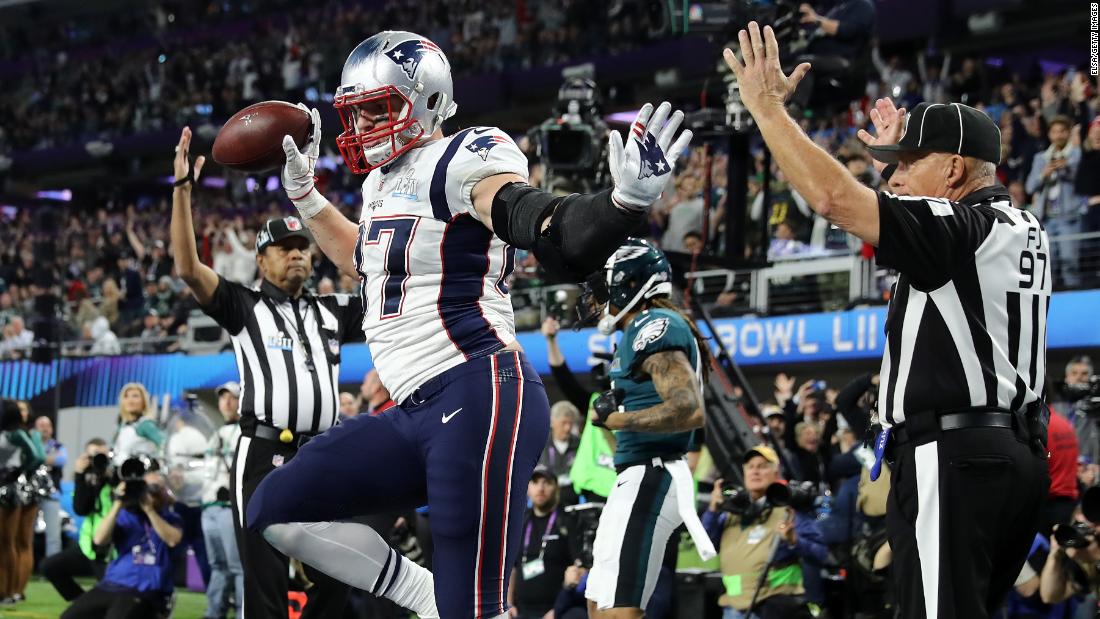 Jordan is from Philadelphia and was, of course, following the progress of the Philadelphia Eagles. Because the Eagles are in the National Football Conference, they would not play the Patriots in the playoffs. We had a friendly banter about both teams, and the possibility that both teams might meet in the Super Bowl.
When the Eagles lost to the St. Louis Rams last Sunday, that possibility disappeared. Zac, however shown in the photo, right, which was taken in the basement of Symphony Hall this evening as he headed to work to usher at the BSO concert and I had just returned to the hall from an afternoon of teachinghails from Pittsburgh and he is a die-hard Steelers fan. I've been wearing my Patriot's jacket this winter and Zac would always have a friendly comment to make when I'd walk into my studio wearing it.
Something friendly like, "Steelers are going all the way. At our lesson last week, Zac came in wearing a big smile and a Steeler's jersey. The showdown was set between Pittsburgh and New England, and Zac was pumped, convinced that the "terrible towels" would do their damage and send the Patriots packing.
As we know, it didn't happen that way and the Steelers lost. I hadn't talked with Zac since the Steeler-Patriots game on Sunday. I couldn't resist wearing my new Super Bowl t-shirt to our lesson today since Zac had talked so confidently about a Steeler win. I'm happy to report that Zac doesn't have any signs of the dreaded Steeler "loser letdown" and that he's got the whole thing in perspective. But, as you can see, his terrible towel doesn't look very terrible now and my new Super Bowl t-shirt has only two team helmets on it, and one of them isn't the Steelers.
It's all in good fun - my students and I have good relationships and it's nice to have things like sports to talk about to relieve some of the intensity of a daily life in music.
It's also true that there are many things about sports and music which find resonance, such as hard work and teamwork. This snow is supposed to continue today into tomorrow and it is already changing over to ice which will make the evening drive home tonight and the morning commute a little interesting. Snow I can deal with, but ice is another story - it gets a LOT of respect from me.
Another full day that has to be worked through on the way to Sunday! Friday, February 1, When I went to bed last night, it was still snowing, and by this morning, we had several inches of snow which had accumulated.
Newly fallen snow is a beautiful thing, as you can see in this view out our kitchen window to the woods behind our house. But temperatures had been slowly rising all night so instead of pushing away a few inches of light powdery snow, I had the joy of a half hour of grunt work lifting heavy, wet snow with plenty of water at the bottom.
The Patriots are still the center of media attention in Boston and today's Boston Globe had no fewer than 15 articles about the Super Bowl. I quickly skimmed what I could in the little bit of time I had this morning before driving downtown to hear auditions at New England Conservatory.
Monday, January 28, 2002
Sunday, January 27, 2002
But this morning's commute was one of those things which anyone in Boston can relate to: Bostonians know of the "River Roads" which go along the Charles River in Cambridge and Boston - Memorial Drive is on the north Cambridge side and accepts cars and trucks - and has many traffic lights.
Soldier's Field Road which becomes Storrow Drive is on the south Boston side of the river and is for passenger cars only and has no traffic lights for its entire length. Trucks are strictly prohibited but, naturally, now and then you get a truck driver who either can't or won't read a sign or feels that the rules are for someone else.
Once getting through that mess, it was on to New England Conservatory to hear tuba and bass trombone auditions. A productive morning, followed by a BSO rehearsal for a children's concert which will take place tomorrow afternoon.
In a sense, today is a day of waiting - there's nothing new happening with the Pops relating to the Super Bowl. Tomorrow we leave, today we wait. We heard the rehearsal in New Orleans yesterday went well; conductor Keith Lockhart was on a number of news reports last night and this morning, Mariah Carey was photographed with a football, and when our Managing Director Mark Volpe was interviewed by an ESPN reporter trying to draw him into the so called "quarterback controversy" by being asked whether he thought Tom Brady or Drew Bledsoe should start for the Patriots, he said, "I like Steve Grogan.
It's silly season, too. Full days like today as I write this, I am finishing eating dinner at Symphony Hall, awaiting the evening concert can seem to go on forever. My mind is very much on the game on Sunday, wanting to get to New Orleans and be a part of things. People on the street are talking, colleagues are making predictions, and students at the Conservatory are decked out in red, white and blue - the Patriots' colors.
But what more can be said? The teams have been analyzed every which way but loose. We Patriots fans have enjoyed a great season - a season nobody really would have imagined was possible. Look at the Patriots by the numbers and you scratch your head and wonder how they could be in the final game of the season. But football isn't all about the numbers - it's about how a team works together, about their heart. I think that's why the season has seemed so exciting to so many fans, including me: Some games have been won by the offense, some by the defense, others by the special teams.
Put it all together and you have something that should give those who give the Rams the game with long odds against the Patriots a bit of pause. Don't forget there were many parties in Oakland and Pittsburgh which were cancelled by people whose jaws dropped low as the Patriots managed to pull off another upset win.
Like football players, symphony musicians have locker rooms, too. As I got dressed for the concert last night, Ron Barron snapped this photo of me in front of my locker. The door of my locker is decorated with photos of my wife and daughters and I decided to add another piece of Patriots paraphernalia to my wardrobe: Even when I'm playing the team and the game are on my mind! Tomorrow can't come soon enough. We leave around midnight and will arrive in New Orleans early in the morning on Sunday when we get to the hotel.
But waking up in New Orleans will be sweet - we'll be there, and all the waiting will be over. I have no idea when I'll be able to post my Saturday diary entry, so I appreciate your patience.
One more day and it's off to the "Big Easy. Saturday morning, February 2, If you remember how it was when you were young and were waiting for Christmas Day to come, you know how I feel today. It has finally come! It's not just about the football game, but of course that is the focal point of the day. It's also about money - lots of money - and the commercials which run on television during the game are sometimes more interesting than the game itself.
Bill Belichick and the Bullseye Gameplan
Last night, Pat and I watched a television show on Super Bowl commercials, and we got to see some great, classic commercials which brought back a lot of memories. The United States Secret Service, which is the agency assigned to protect the President of the United States, is coordinating all security. This is not only in response to the events of September 11, which has caused security at public events to be significantly heightened. It's also because during the pre-game show, former President George H.
Bush will participate in the coin toss. Keeping everyone safe is a top priority for the security detail. While this is creating inevitable delays and hassles, it's understandable in the current climate. Because we are participants in the game and will have a high security clearance all orchestra members had to go through Secret Service background checks since we will be on the field in the pre-game show, near the Presidents and other celebritieswe will enter the stadium through a separate entrance which will have even higher security.
Hence, we are not allowed to bring anything - no cameras for instance - with us. This is a disappointment to me since I won't be able to get any photos in the backstage area or on the field, but I'm hopeful I can purchase a camera at a concession area once the game begins and I can snap some photos during the game. But security is important, and there are no exceptions - everyone has to play by the rules.
One of the most interesting was by Joanna Weiss, who wrote about how the pre- and half-time show planning changed after September The shows now are patriotic spectaculars. What I found particularly interesting were the comments made by various of the performers for the game. Except for [Boston Pops Conductor Keith] Lockhart, who was well versed in the virtues of the Patriots' special teams, few of the stars professed to know much about football.
That's really all you need to know about America. The half-time show will have still more performers. This would be a good time to remind you of when this is all happening. This is the "official" beginning time of the pre-game show according to the network. The information we have received tells us that the Boston Pops segment will begin around 4: The game itself begins at approximately 6: Check your local listings for exact times and details for your area. Those overseas will have to check with local stations to see when the game will be shown - the worldwide audience is estimated to be over , people.
It will have the largest television audience for a sporting event all year long. The Boston Symphony has two concerts today, a "Family Concert" at Following the concert the orchestra will leave for the airport and fly to New Orleans overnight via a charter flight.
I may post another diary entry in the morning on Sunday with some photos of New Orleans and our flight down and I'll get something up, of course, after the game.
It's going to be a wild ride, for sure! Thanks for reading and sharing the fun. More to come - and, of course, GO Patriots! Early Sunday morning more like the middle of the night After I finished playing the Schumann overture at a Boston Symphony Orchestra at Symphony Hall, I drove home to pack up and headed to a local airport for security reasons, details about the airport and airline will be given after we return home where the rest of the orchestra arrived by bus from the hall.
Only 44 of us are going down on the flight tonight - the others, as mentioned earlier, came down to New Orleans on Wednesday for the rehearsal on Thursday. And there are also a number of NFL coaches who are steadfast in going with the same strategies all the time. They arrive at the stadium each Sunday and basically declare, "Here's what we do. We do it pretty damn well. We're going to run things like we always do -- and it's the other team's job to try to stop it. We focus on what we want to do for that week, not what we did two weeks before or ten weeks before.
A little more than two months earlier, the Rams beat New England,during the tenth week of the regular season. The Patriots played pretty well but ultimately failed to achieve their main goal: It seemed like every time they needed a pass, they could hit one. Louis settle in and throw. We wanted to get them out of their rhythm, put pressure on Warner, force incomplete passes. So we blitzed -- a lot.
Marshall Faulk: Patriots cheated the Rams out of a Super Bowl – ProFootballTalk
Unfortunately for us, their offensive line was great. By my count, we blitzed them forty-three times and never really got much heat on Warner. In the locker room afterward, the mood was surprisingly upbeat.
Mike Martz also had high regard for the team he had just beaten. The Patriots were the best opponent we had played to that point.
He was equally adept coming out of a three-point stance or standing upright, and could attack from any angle. Another waiver-wire pickup, the highly intelligent thirty-three-year-old Roman Phifer, filled a specific role as New England's pass coverage linebacker.
In Lawyer Milloy and Ty Law, the Patriots had defensive backs that were physical and tough, with the versatility to defend the run at the line of scrimmage and execute their responsibilities in pass coverage. They were also extremely effective blitzers.
The Rams certainly weren't fully prepared to deal with them, and the results were evident on the scoreboard.